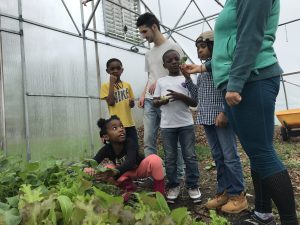 Programs through the Center for International Programs that can relate to Environmental Stewardship and Environmental Studies Concentration
from Margaret Wiedenhoeft, Executive Director of the CIP
Most of these programs do not have explicit courses related to environmental studies. However, many of programs draw connections through different entry points including coursework, internship opportunities, and Integrative Cultural Research Project (ICRPs).
Study Abroad
Australia: ICRP, science courses, indigenous studies component
Brazil: program focuses on economic inequality, indigenous land, volunteer component could be with a local environmental NGO
Cali, Columbia: Afro-Colombian rights and marginalization—environmental racism
Costa Rica: the country is invested in national parks and land preservation, the program has a relationship with an organic farm 1 hour from San Jose
Cuba: political isolation of Cuba from the US—environmental injustice
Ecuador: ICRP, Galapagos tourism impact on land, food/farming, indigenous land usage in Amazon
France: ICRP. Organic farms in the Clemont region & selling at market, geological interest in volcano, water reclamation, Strasburg is home to EU government functions
Germany: ICRP w/Forestry department working on forest management with landowners, long history of government policy surrounding recycling, organic food movement happened early.
Greece: conservation, forestry
India: sustainable development in mountain environments, organic farm and seed bank, basic and applied environmental research
Israel be'er Sheva: water rights, desert ecology, Kibbutz—agricultural collective
Italy: Any courses offered at American University Rome
Japan: Hikone ICRP
Jordan: internship could be at an environmental NGO (broadly)
Kenya: internship & ICRP components, water access
Scotland: large selection of coursework, no formal internship
Senegal: ICRP deforestation, water, sustainable foodways—there is not farming everywhere in so they depend on imports
Catares, Spain: water, cork trees, ecology preserves
Thailand: ICRP, seed bank, bean to cup coffee co-op, sustainable agriculture in villages, sustainable architecture on the ISDSI campus
Madrid: ICRP, birding
Trinidad: Women in development, impact of oil infrastructure, distribution of oil profits
Study Away
DC & Philly program: centered around internship, very flexible & open ended
Border program: connected to an NGO, people focused, immigration, indigenous communities.
Chicago: Students engage with environmental justice through internship placement
Compiled in Winter 2019, subject to change.