Keynote Address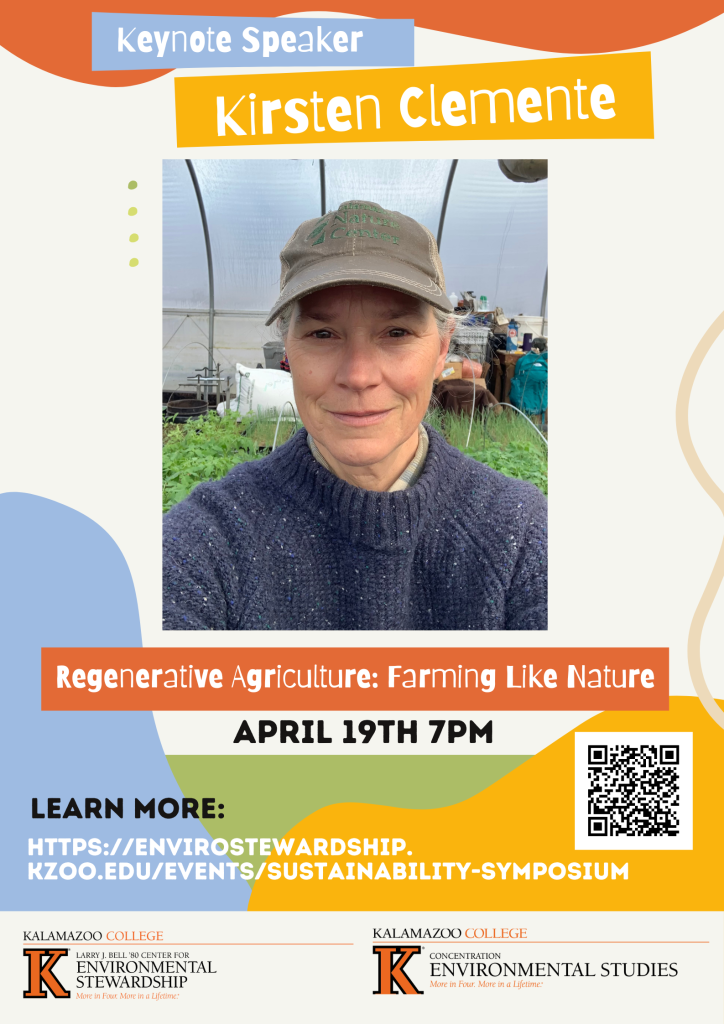 Join us on April 19th, for the keynote address of the 2023 Sustainability SIP Symposium! This event is sponsored by the Larry J. Bell '80 Center for Environmental Stewardship and Environmental Studies Concentration
Title: Regenerative Agriculture: Farming Like Nature
Kirsten Clemente
Date: Wednesday, April 19th at 7pm
Location: Dewing Hall 103
Kirsten Clemente, Farm Director at the Kalamazoo Nature Center will share her experience with Regenerative Agriculture.
Agriculture has always played a key role in shaping human societies. Since the 1940's food production technologies like pesticides, herbicides and synthetic fertilizers have resulted in increased crop yields and growth in human populations worldwide. Unfortunately, these technologies are damaging our aquatic, soil and atmospheric ecosystems and in some cases, human health. Regenerative agriculture addresses a key human challenge: Creating a system of agriculture supports our human population that is also ecologically sustainable. 
Learn more about Kirsten's work with the Kalamazoo Nature Center here: Delano Farms.
SIP Presentations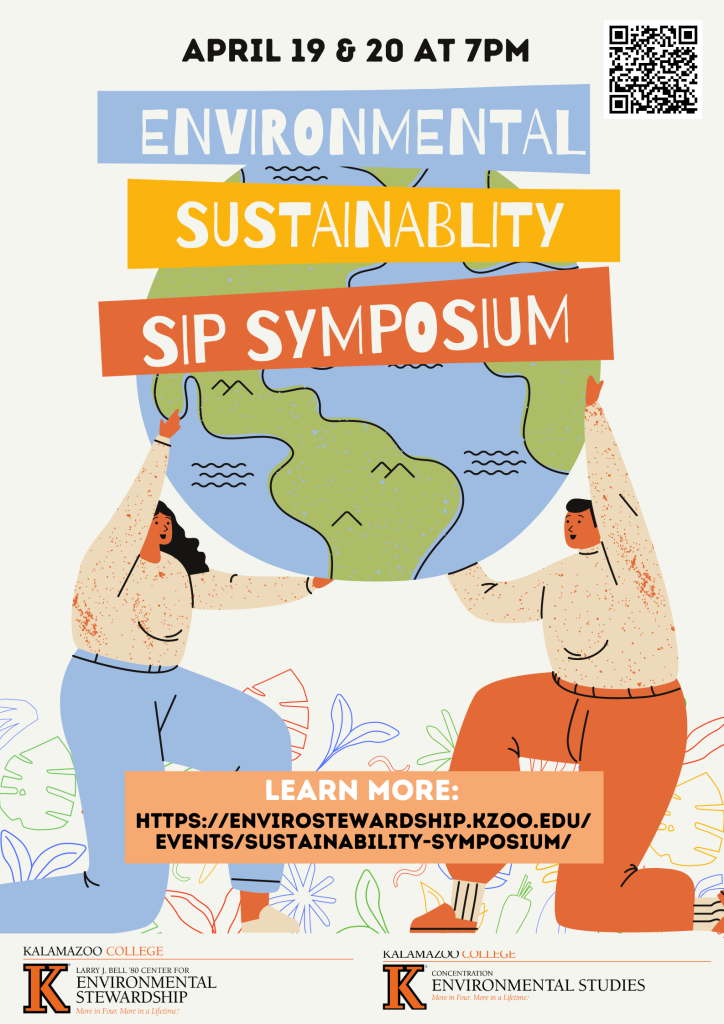 Join us on Thursday, April 20th at 7pm to celebrate Kalamazoo College seniors presenting their Senior Integrated Projects (SIPs) related to the environment or sustainability. The SIPs come from various academic departments: Environmental Studies, Critical Ethnic Studies, Biology and beyond.
Date: Thursday, April 20th at 7pm
Location: Hicks Student Center, Banquet Room