Dr. Hall Keynote Address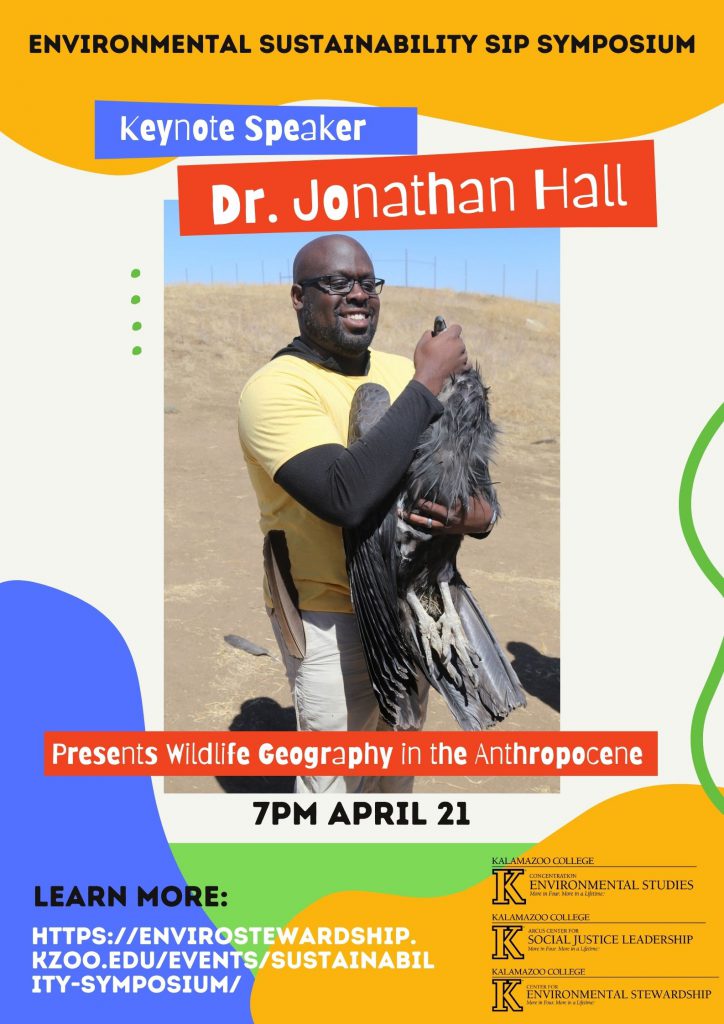 On April 21st, we hosted the keynote address for the 2021 Sustainability SIP Symposium on Zoom. This event was sponsored by the Center for Environmental Stewardship, Environmental Studies and the Arcus Center for Social Justice Leadership.
Title: "Wildlife Geography in the Anthropocene"
Jonathan C. Hall
Assistant Professor of Geography
West Virginia University
The Anthropocene, humanity's impacts on the planet at global scale, is studied and understood through multiple disciplinary lenses. A large proportion of the work conducted by researchers, activists, citizens and communities comes from the fluid boundaries of and spaces beyond human civilizations of the last 500 years. These wildlife geographic spaces have the capacity to inform solutions for the persistent environmental challenges of living in the Anthropocene. In this talk, Dr. Hall discusses the development of his wildlife geography research practice, where he began researching threatened wildlife species and human cultural practices in Rajasthan, India. He continues with his work on the movement ecology of critically endangered California condors, buffalo restoration on tribal lands in the United States, and wild food provisioning in Appalachia. The common thread within Dr. Hall's research is centered on gaining a deeper understanding of the relationships between human communities and non-human wildlife species with the ultimate goal of contributing a diversity of solutions to problems of the Anthropocene that are grounded in a praxis of coexistence and codependence with non-human relatives.
SIP Presentations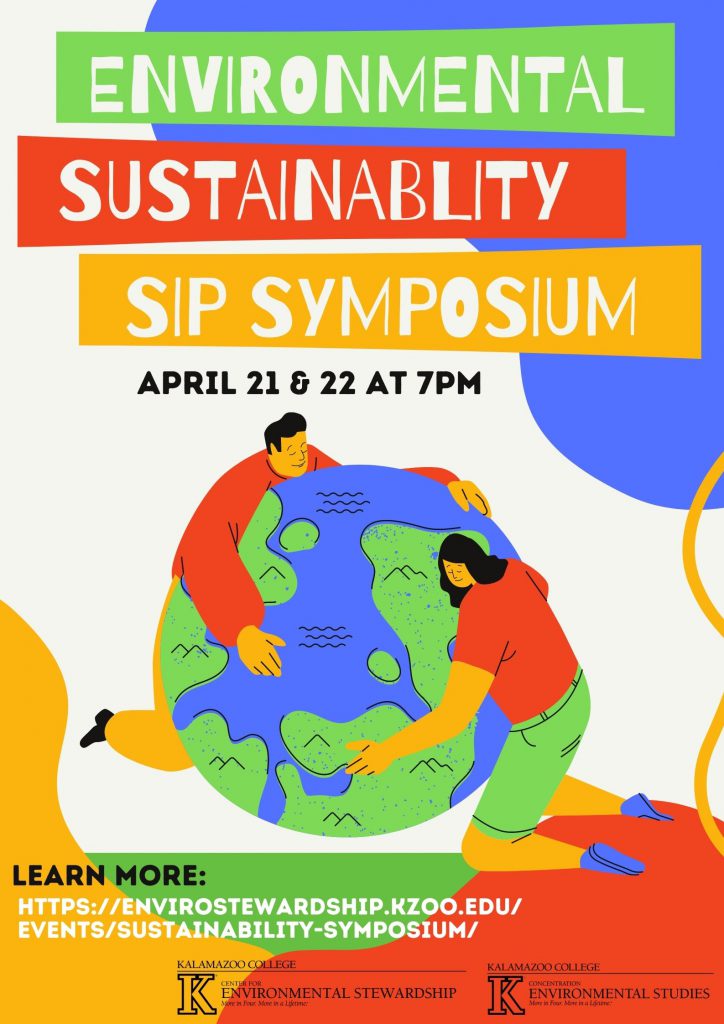 On April 22nd, fifteen seniors presented their Senior Integrated Projects (SIPs) related to the environment or sustainability. The SIPs came from various academic departments: Psychology, Biology, Critical Ethnic Studies, English, Political Science, Chemistry and Computer Science.
Please continue to enjoy these posters on our Kalamazoo College Gather.town using the link above.
New to Gathertown? Check out our Intro Video