Here is a little bit of information on who we are, what we do and how to contact us!
---
Sara Stockwood
Director, Center for Environmental Stewardship & Lillian Anderson Arboretum
sara.stockwood@kzoo.edu
Office: Dewing 004D
Sara began working with the Center for Environmental Stewardship in 2019 at the official start of the Center. From 2013-2018, Sara was the Assistant Director of Outdoor Programs and Lillian Anderson Arboretum at K. She completed her undergraduate degree in Resource & Agribusiness Management from the University of Maine and a Master's in Recreation Management from Texas State University.
Certifications and trainings:
Wilderness Emergency Medicine Technician
Leave No Trace Master Educator
Michigan Conservation Steward
Stonehearth Open Learning Opportunities Wilderness Medicine Instructor
American Red Cross First Aid, CPR & AED Instructor
Wildland Firefighter Type 2 (FFT2)
Environmental Leader Corp
Meet our Environmental Leader Corp!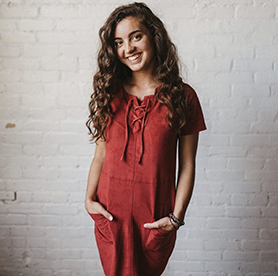 Kayla Carlson
2019-2020 Environmental Leader Corp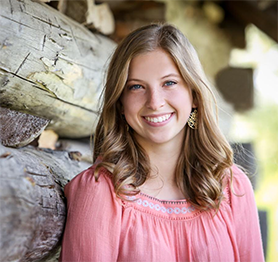 Rachel Cornell
2019-2020 Environmental Leader Corp
Sophomore, Grand Rapids, MI
Interested in applying to be part of the Environmental Leader Corp?
Positions will be posted in Handshake when available.
Environmental Stewardship Advisory Committee
The Environmental Stewardship Advisory Committee meets regularly throughout the academic year and consists of the following Kalamazoo College faculty members, staff and students:
Alison Geist, Director of the Mary Jane Underwood Stryker Center for Civic Engagement, Director Community and Global Health
Binney Girdler, Professor of Biology, Director of Environmental Studies
Amy Newday, Director of the Writing Center
Susan Lindemann, Director of Facilities Management
Sara Stockwood, Director of the Center for Environmental Stewardship & Lillian Anderson Arboretum