Keynote Address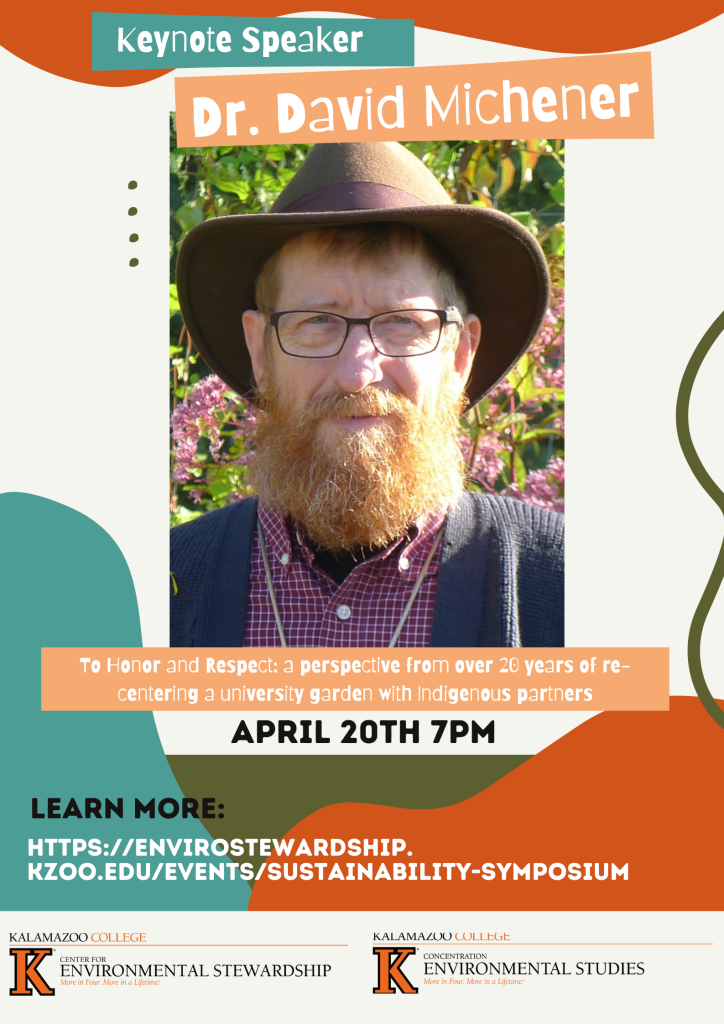 Join us on April 20th, for the keynote address for the 2022 Sustainability SIP Symposium on Zoom. This event is sponsored by the Center for Environmental Stewardship, Environmental Studies and the Experiential Pathways Program.
Title: To Honor and Respect: a perspective from over 20 years of re-centering a university garden with Indigenous partners
Dr. David Michener
Dr. David Michener, curator at University of Michigan's Matthaei Botanical Gardens & Nichols Arboretum, will share what he's learned over two decades of working to decolonize the University's approach to land stewardship and to develop sustained relationships with Indigenous partners that support their work in reclaiming land, seed and food sovereignty.
Learn more about Dr. Michener's work here: Decolonizing University Land Management.  
SIP Presentations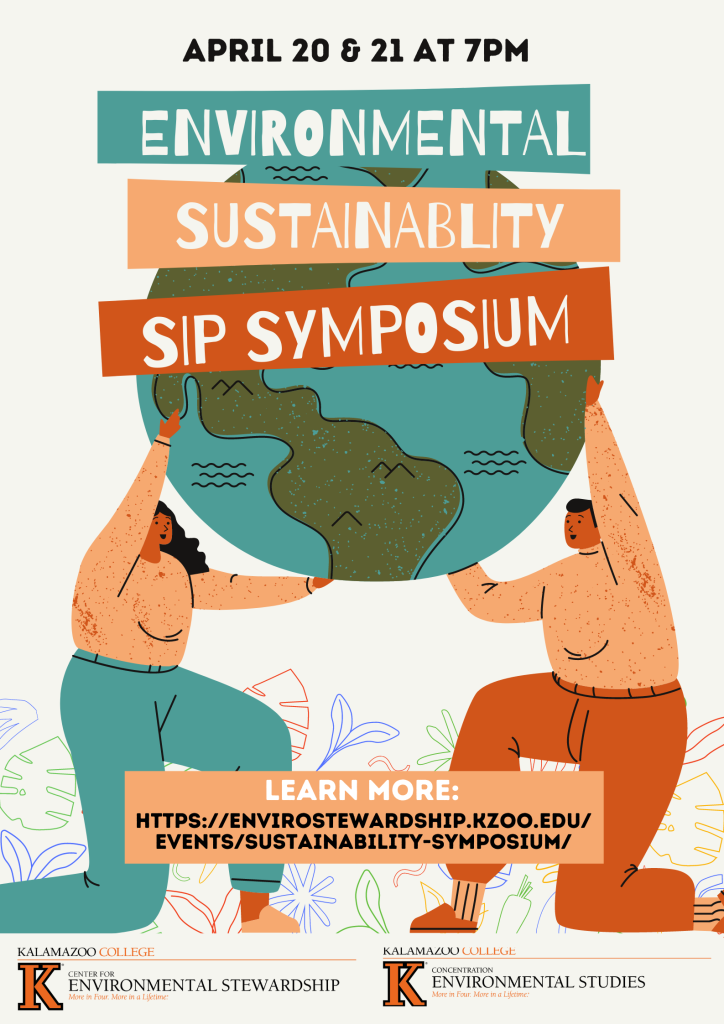 On April 21st at 7pm Kalamazoo College seniors will present their Senior Integrated Projects (SIPs) related to the environment or sustainability. Their SIPs come from various academic departments: Environmental Studies, Critical Ethnic Studies, Biology and Physics.
The SIP presentations will occur on Gathertown, a virtual conference platform. The Gathertown site will be password protected until April 20th while we update for this year's symposium.
New to Gathertown? Check out our Intro Video